Up-Comming Courses with capacities:
09.09. Speciality Course Navigation (3 spaces left)
10.09. Discover Scuba Diving Englisch 10:00 a.m. (1 space left)
16.09. World Clean Up Day, Speciality Course Dive Against Debris
22.09. Speciality Course Dry Suit Diving (1 space left)
24.09., 1.10., 3.10., 8.10. Open Water Diver Course (1 space left)
None of the course dates fit for you? Send a message and we look for other possible dates
Dive into the underwater world with us
Diving has fascinated people for decades. It's so easy to forget your everyday worries while floating weightlessly in the water. For some, diving is relaxation; for others, physical exercise; for others again, it is all about protecting our seas. No matter what drive you have: We help you to discover the incredible underwater world.
We are two experienced PADI and SSI instructors. With a total of several thousand of diving students, we can look back on extensive knowledge of diving training in various places in the world such as Mexico, Malta and the Maldives. Currently, we live and work in Leipzig, where we now teach diving.
Our great passion is marine conservation. That's why all our courses include an environmental section on how to be a more sustainable diver.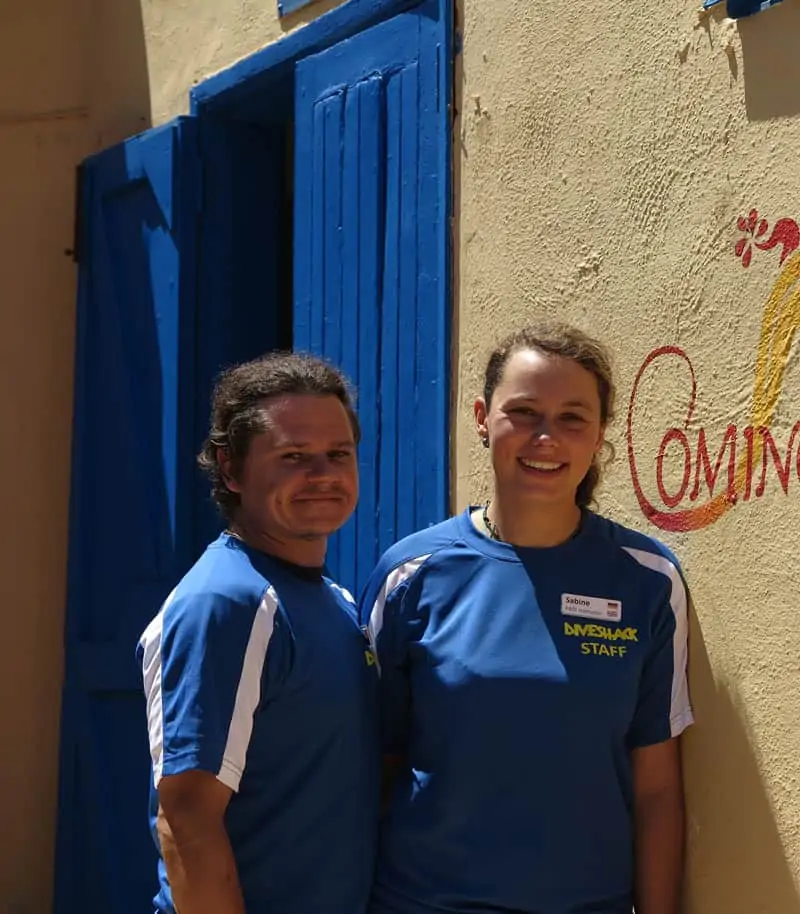 We offer
After we moved away from vacation spots around the world to Germany, we are now diving in Leipzig. We offer a wide range of courses and training opportunities. From beginners to advanced. In detail we offer: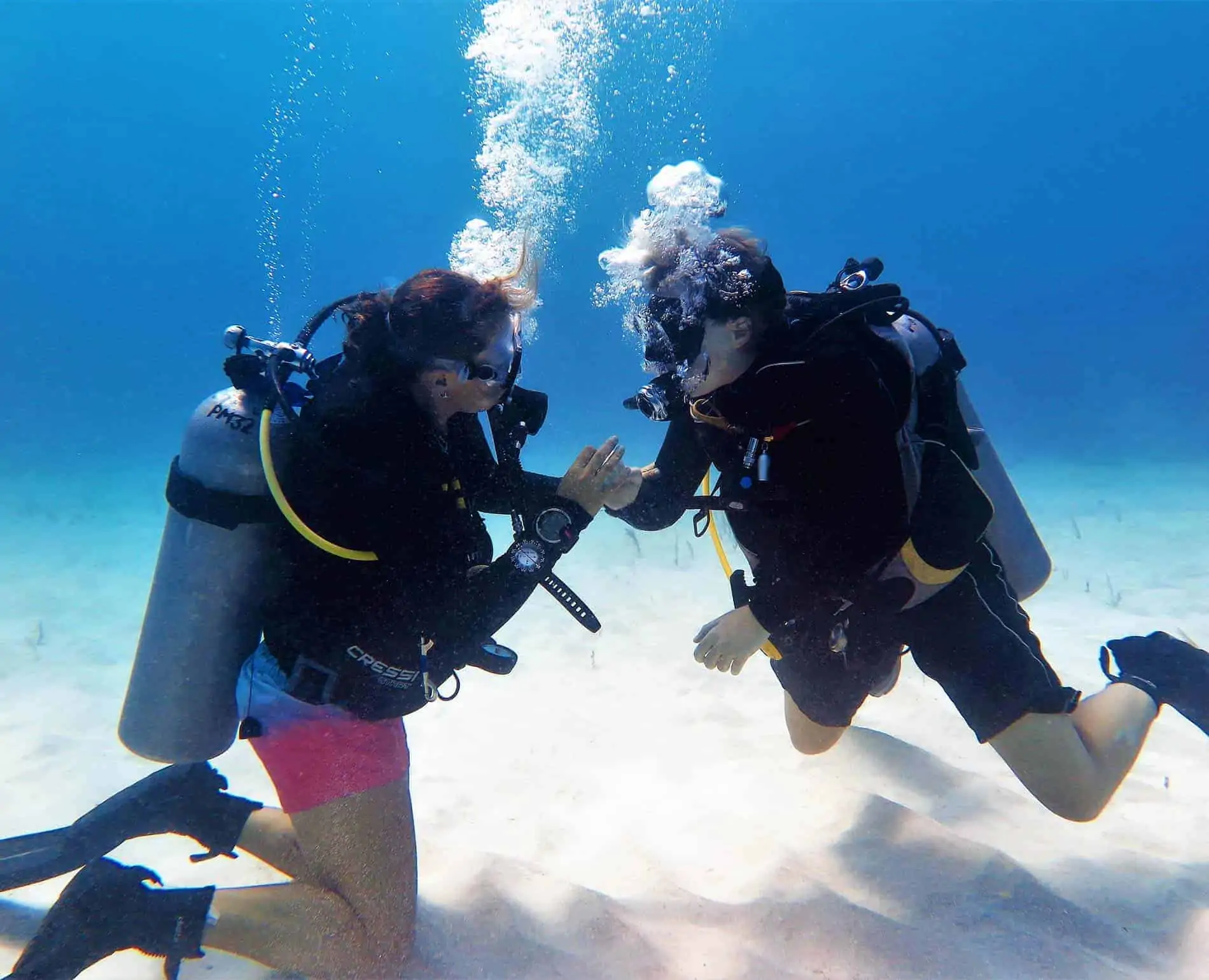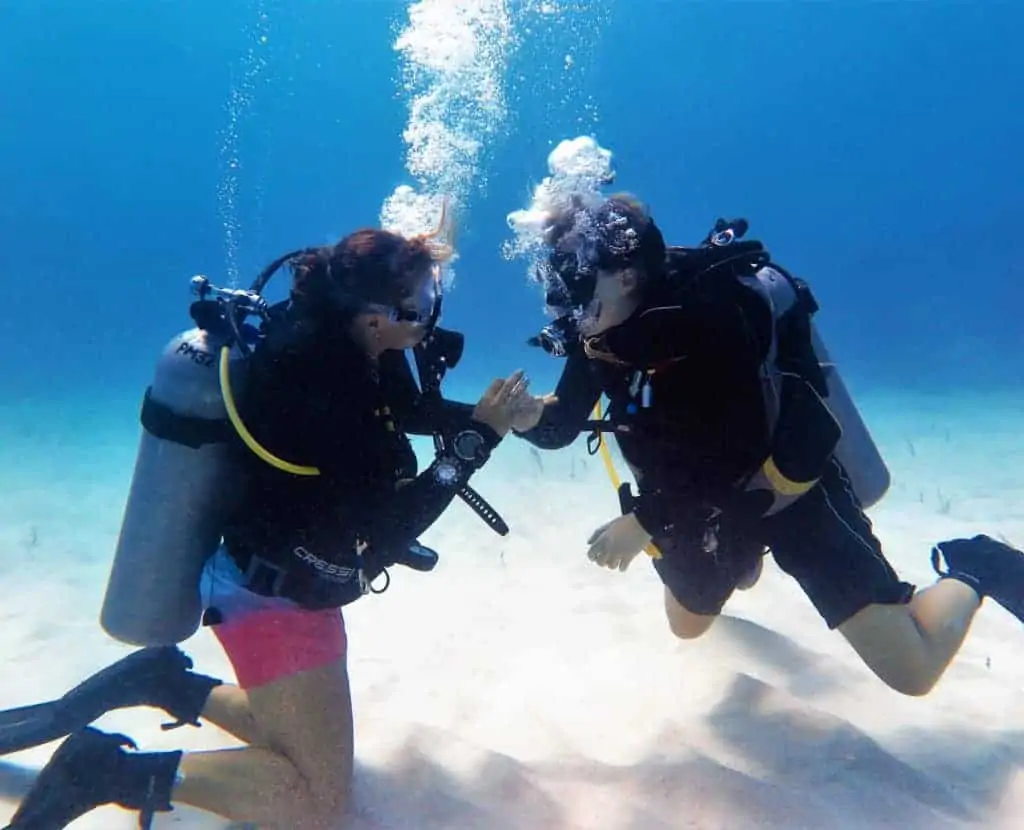 Try Dives
Diving Courses from Open Water to Divemaster
Fun Dives
Refresh Dives
Emergency First Responder Courses
Workshops about Marine Protection
Clean-Ups
Diving in Leipzig – The Diving Instructors
Lukasz
Luke is a PADI Master Instructor. He has been diving for over 15 years. He started diving in the waters of Canada. Over 10 years ago, he finally decided to take the path as a professional diver. With over 8000 dives and jobs in Mexico, Malta and the Maldives, he brings a wealth of experience with him under a wide variety of conditions.
Teaching Languages: English, Polish, Spanish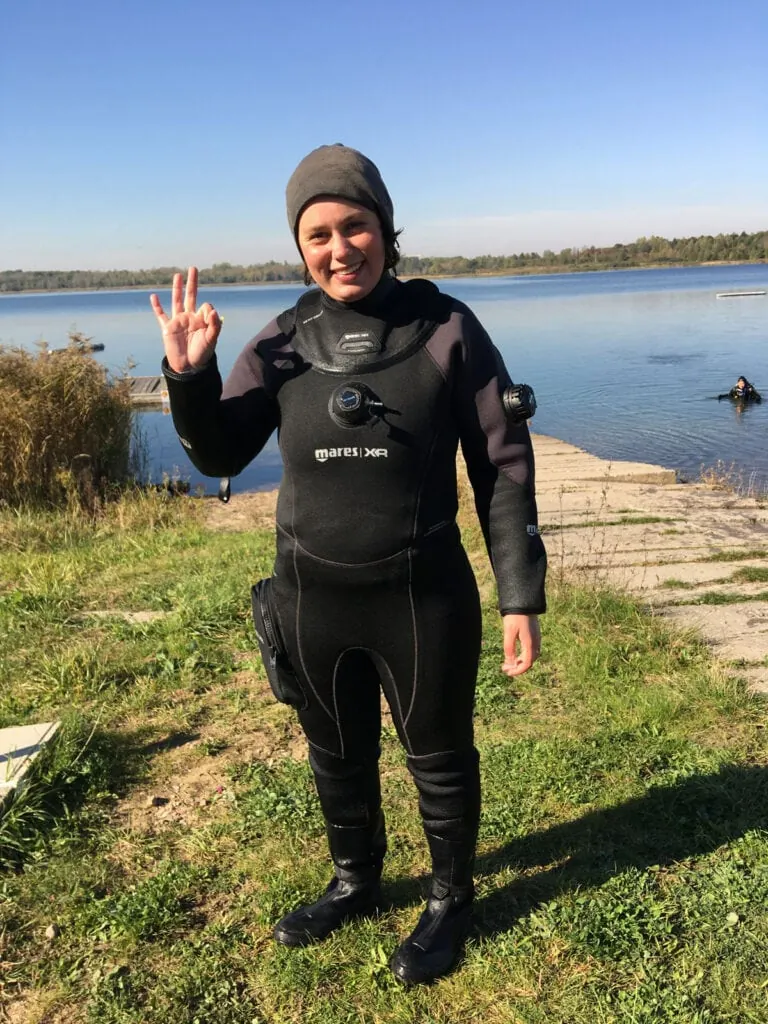 Bine (Sabine)
Bine is PADI MSDT, European Scientific Diver and SSI Divemaster Instructor. She started diving in Dresden in 2015. After diving with manta rays in Thailand in 2016, she decided to become a professional diver. Just a year later she went to Mexico for a marine conservation project. In the same year she completed her training as a diving instructor. Her heart beats above all for the preservation of our oceans and so, in addition to the regular courses, she also offers clean ups, dive against debris and workshops.
Teaching Languages: German, English
Dive with us in Leipzig. We speak
Why to learn diving with us
We offer flexible course times that can be individually adapted to your schedule
Safety and quality are very important to us
The course can be conducted in English, German, Polish or Spanish, depending on your language preference
With a total of 14 specialty courses, we can offer you a wide range of training opportunities
As elite diving instructors, we bring a lot of experience with us
marine conservation is important for us, thus we include an environmental section in every course
Impressions of last season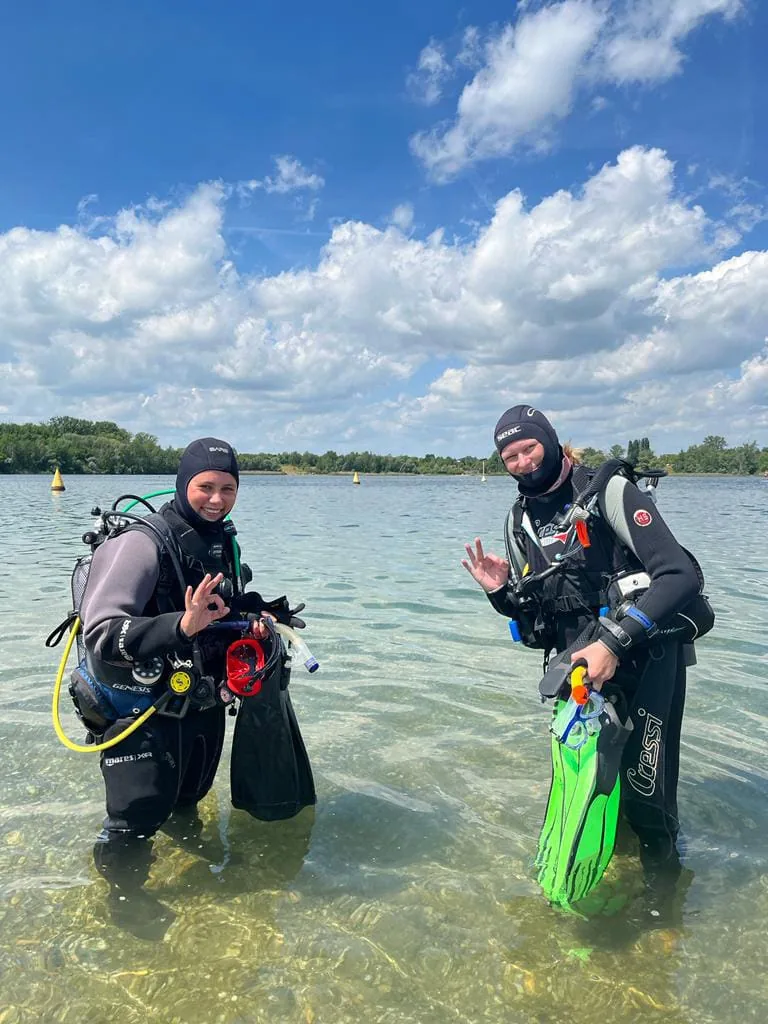 What our divers say
Andre Pittorf
Bine and Lukasz are very nice instructors with a lot of experience that they are happy to share. I did my Open Water Diver (OWD) with Bine. She is a very patient teacher who gave me the time and space as a student diver, even if some things didn't work out right away. I learned a lot from debriefing the dives and was able to continuously improve. […]
Marlene
Relaxed, competent and a huge portion of warmth and humor. Just as you wish your divers to be!